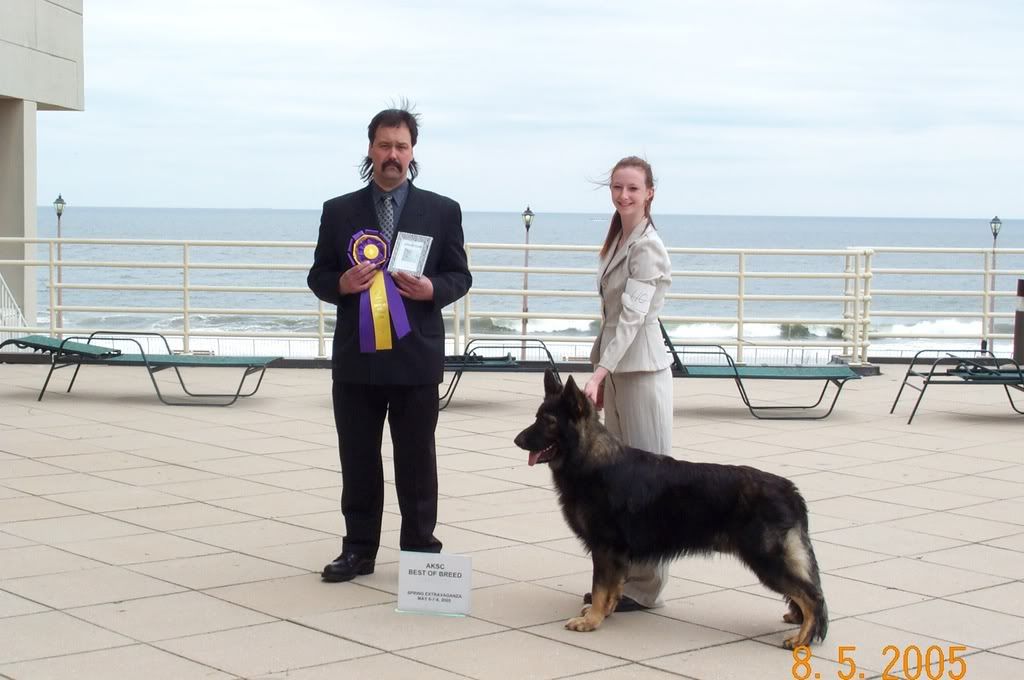 Kirsty with Sabre


Height: 5'8"
Years Showing: 3
Homestate: Pennsylvania
Kirsty has been showing dogs since the young age of 13 years old. She has earned many a King Shepherds their Championships not only with the AKSC (American King Shepherd Club) but also organizations such as ARBA (American Rare Breed Association) and Rarities & NAKC. She has now started showing other breeds and enjoys the challenge of handling not only her own dogs but other dogs as well.
Kirsty has become an excellent handler and enjoys having fun as much as winning. Her upcomming goals are to branch out among different breeds and lead Sabre to his Supreme Grand Championship. Keep watching Kirsty's page to see what she will accomplish next.
Click for a larger picture

Kirsty & Samantha

Kirsty & a Eurasier

Kirsty & Badger

Kirsty & Nova

Kirsty & Samantha

Kirsty & Samantha

Kirsty & Sorcha

Kirsty & Kaluha

Kirsty & Katie

Kirsty & Sabre

Kirsty & Sorcha

Kirsty & Argus

Kirsty & Brutus

Kirsty & Hunter

Kirsty & Sorcha

Kirsty & Sorcha

Kirsty & Nova