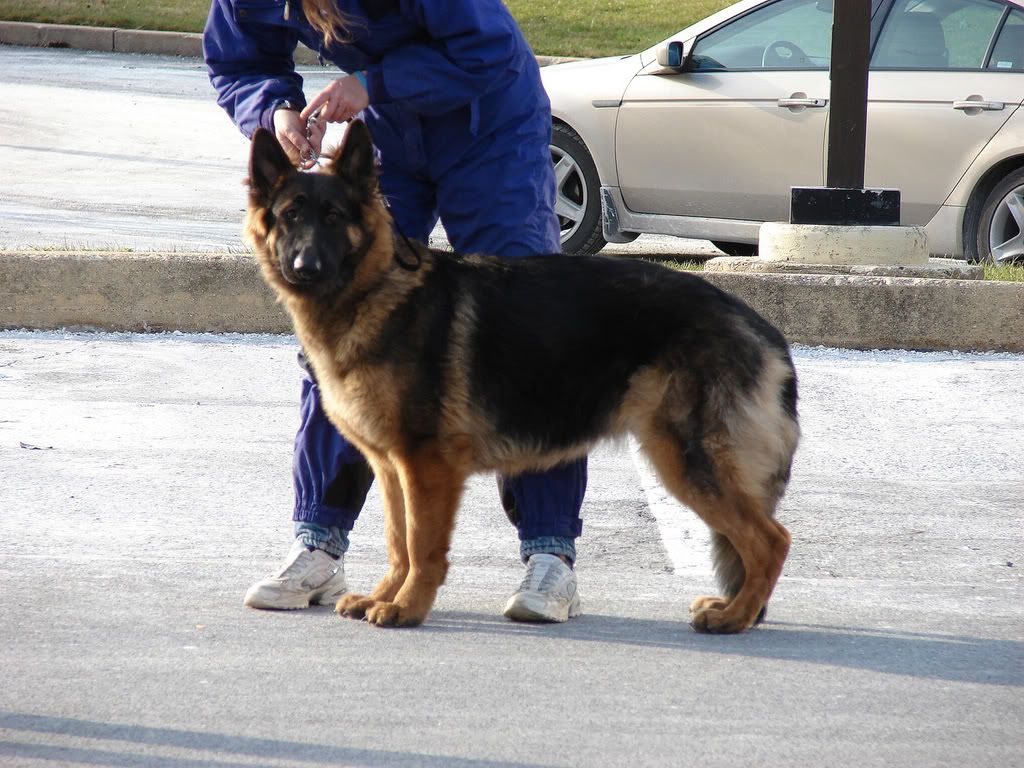 1 year old

Birthdate: January 15, 2006
Sorcha is a black, red, & tan sable plush coated female with a weight of approximately 95 lbs. She has excellent bone and is a very square and correct female
King Shepherd. Her PennHip scores are 0.53 right and 0.62 left.

Sorcha has obtained her American King Shepherd Club Championship and also her Rarities/NAKC Championship.
Sorcha adores her family and friends and other dogs. She can be a little aloof at times with people she does not know, but once she gets to know them,
she will jump in their lap and lavish them with kisses.